The Business Events Assistance Program was launched in late 2017 and is already paying off for the Sunshine Coast announcing two significant pieces of business for 2018/2019.
Facilitated by Business Events Sunshine Coast (BESC) in partnership with the Sunshine Coast Council; the support funding has assisted in securing 'Let's Talk About PTSD – A Community Conversation' to be held in August 2018 and the 'United Nations and Overseas Policing Association of Australia Conference', October 2019.
With applications for funding support to boost conferences, meetings and exhibitions until 2021, due to close on 1 March 2018, it is anticipated to attract keen interest from business event planners at this year's Asia-Pacific Incentives and Meetings Expo (AIME) to be held 20-21 February in Melbourne.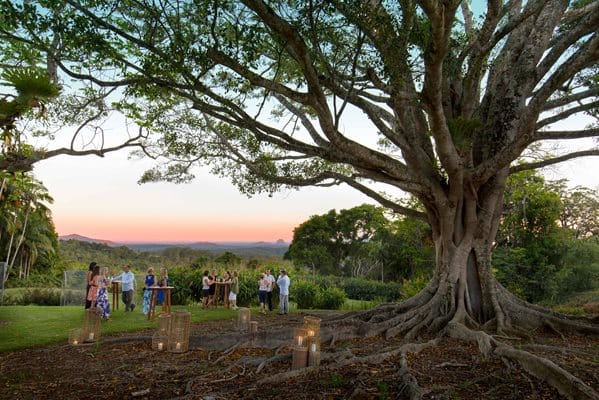 These recent wins were further bolstered by the exciting industry announcement this week, the Association of Australian Convention Bureaux (AACB) will hold their 2018 conference on the Sunshine Coast in August.
This follows a string of events secured via the convention bureau over the past 24 months including the Australian Event Awards relocating their event from a metro location to the regional centre from 2016 – 2018 while the Australian Cruise Association and Australian Society of Travel Writers both held their annual conferences with great success on the Sunshine Coast during 2017.
Visit Sunshine Coast CEO Simon Latchford, thanked Sunshine Coast Council for their vision and support to roll out the funding program allowing Business Events Sunshine Coast to become more competitive in the business events space.
"It is so encouraging to already see results from the Business Events Assistance Program in a relatively short period of time. This confirms the system works and it is not just about winning the business but selecting the most appropriate events to raise the region's profile; both as a place to do business but also as a leisure destination with 40 percent of corporate visitors returning for a holiday.
"We are finding more than ever that conference groups are excited by the region's unique event and incentive capabilities, particularly when they discover the options in our 'natural amphitheatres' showcasing beachside destinations or lush rainforest and hinterland. These are the type of exclusive spaces and experiences that can't be found in the city destinations and leave delegates refreshed and rejuvenated.
"Business events are estimated to be worth $40.8 million to the Sunshine Coast region. Our recent success is just the tip of the iceberg and we know we can increase the economic value through this program, to drive more business visitors to the Sunshine Coast.
"Looking forward, our focus over the coming 18 months is to capitalise on the success of the past year to attract more events to the region, grow the share of business from Asia and New Zealand, build capacity and interest in the new Sunshine Coast Airport due for completion by 2020 and we will continue to build a strong case for an iconic convention/exhibition/events space," added Mr Latchford.
Sunshine Coast Council Mayor Mark Jamieson welcomed news of the two bid wins.
"The Business Events Assistance Program is a great initiative which supports our local business, industry groups and our tourism supply-chain to attract high yielding national and international business events to our region," Mayor Jamieson said.
"The co-operation between Sunshine Coast Council and Visit Sunshine Coast, through this initiative, is already producing great results in raising the region's profile as a business events destination and a place to do business."
About Business Events Sunshine Coast (BESC)
BESC is the convention bureau for the Sunshine Coast. It sits as a dedicated unit within Visit Sunshine Coast, the regional tourism organisation for the Sunshine Coast. BESC is a not-for-profit, membership based organisation.
About Business Events Assistance Program
Business event planners can now access support funding for eligible events through the Business Events Assistance Program. Facilitated by Business Events Sunshine Coast (BESC) in partnership with the Sunshine Coast Council, the program offers funding support to attract conferences, meetings and exhibitions which raise the profile of the region as a destination for business events.
To be eligible for support, business events must meet the following criteria as a minimum.
Preference will be given for events that target or are aligned with the Regional Economic Development Strategy and associated seven high value industries (Aviation and Aerospace, Clean Technologies, Health and Wellbeing, Education and Research, Tourism, Sport and Leisure, Food and Agribusiness, Knowledge Industries and Professional Services).
1. Events that target a minimum of 200 delegates and conference for a minimum of two days
2. Events that attract a minimum of 75% of delegates from outside the Sunshine Coast region.
3. Events must occur completely within the Sunshine Coast Council area.
Applications for events held up to 2021 close on 1 March 2018 and can be submitted via the Business Events Sunshine Coast website.
To find out more about the program, visit the BESC team on stand number 1532 during AIME.