The Sunshine Coast's official designation as a UNESCO Biosphere Reserve in June is driving interest from organisations seeking eco-conscious destinations to stage major conferences.
The latest event is the Infrastructure Sustainability Council (ISC) Connect Conference, which is held this week at the Novotel Sunshine Coast Resort (10-12 October).
The Infrastructure Sustainability Council is a member-based, purpose-led peak body working in Australia and New Zealand to promote sustainability in infrastructure development.
Infrastructure Sustainability Council Chief Executive Officer, Ainsley Simpson said, "we are very excited to host our ISC Connect conference on the beautiful shores of the Sunshine Coast. We see this conference as an opportunity to bring together leading industry professionals who are advancing sustainable outcomes in our communities and regions.
"This is our decade of action for people, the planet and the economy and we look forward to decision makers and action takers uniting at CONNECT to lead us through the major challenges of our time, sustainably."
The Connect Conference will bring together sustainability professionals and leaders from the infrastructure sector together for a technical training day, two days of conferencing, exhibition hall, a certification dinner, a gala dinner and awards night.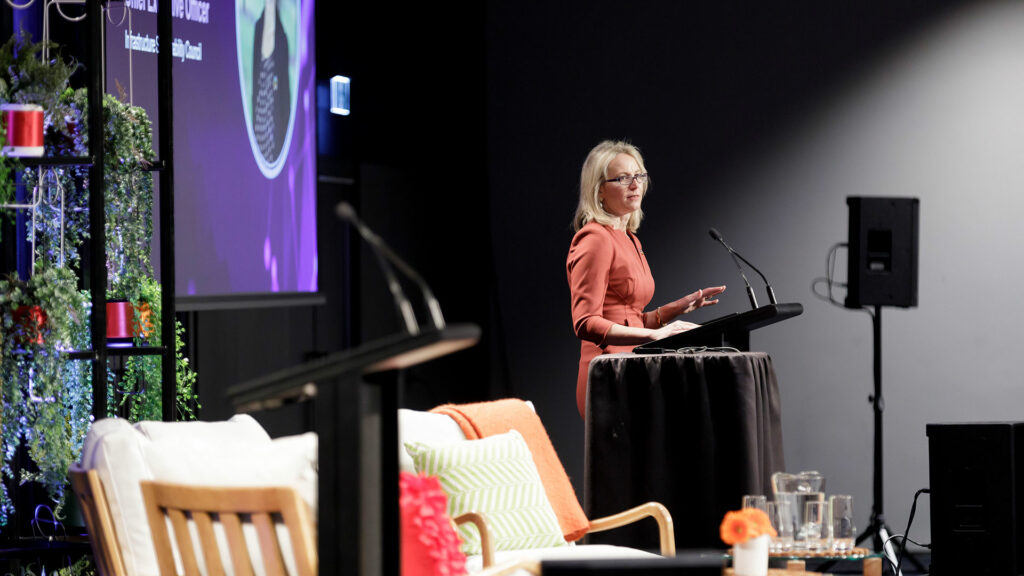 The conference will showcase and explore national and global leading practice, using the 2032 Olympic Games as a case study in how to implement sustainability ambition in infrastructure projects.
Visiting delegates from across Australia and New Zealand will also focus on local leading sustainability practice, as the region transforms ahead of its participation in the 2032 Olympic Games, which is being staged across south-east Queensland.
The ISC Connect Conference is being supported by the Sunshine Coast Business Events Assistance Program facilitated by Visit Sunshine Coast in partnership with Sunshine Coast Council.
Sunshine Coast Council Mayor Mark Jamieson, who will co-host the Infrastructure Sustainability Rating Scheme Certification Dinner on 11 October, welcomed the staging of the four-day conference on the Sunshine Coast.
"This reflects the region's commitment to sustainability and its recent designation as a UNESCO Biosphere," Mayor Jamieson said.
"Sunshine Coast Council has two speakers on the conference program, CEO MS Emma Thomas and Manager Environment and Sustainability Policy Dr David Moore.
"This is an exciting opportunity for them to share council's long-term strategic direction to deliver a healthy, smart and sustainable environment and liveable Sunshine Coast."
Sustainability is one of our core values as a community and its central to the way the Sunshine Coast is promoted to attract likeminded visitors to the region, says Visit Sunshine Coast CEO, Matt Stoeckel.
"Our sustainability credentials are appealing to both our business event and leisure markets and increasingly are becoming a point of difference for why people choose to visit the region," said Mr Stoeckel.
"The Sunshine Coast has a world-class reputation as a nature-based destination with leading eco-friendly activities and experiences that not only immerse our visitors in nature, but also provides the perfect backdrop for business events that have sustainability as a core principle."
For more information about ISC Connect or to register visit:
https://iscevents.eventsair.com/iscconnect-october-2022-event/
About Business Events Assistance Program 
The Business Events Assistance Program is facilitated by Visit Sunshine Coast in partnership with the Sunshine Coast Council.  The program offers funding support to attract conferences, meetings and exhibitions which raise the profile of the region as a destination for business events. Preference will be given for business events that target or are aligned with the Regional Economic Development Strategy and associated seven high value industries (Aviation and Aerospace, Clean Technologies, Health and Wellbeing, Education and Research, Tourism, Sport and Leisure, Food and Agribusiness, Knowledge Industries and Professional Services).  https://businesseventssunshinecoast.com